Introducing Danielle
Growing up in New York and Miami, submerged in the glitz and glamour of the couture fashion industry, Danielle learned to appreciate beauty in rare art forms. With her parents as baby boomers in the fashion industry & her father, an exquisite custom women's shoe designer, her imagination was always running wild with trips to Civatanova and Paris at a young age, surrounded by gorgeous embellishments and Italian leather, Danielle only knew the luxurious world of fashion. Always sketching designs and trying to help in the family business, she knew creativity had to be part of her life. The skills she learned growing up were invaluable and the curiosity of learning more is an important aspect she brings into her daily life as an artist and entrepreneur.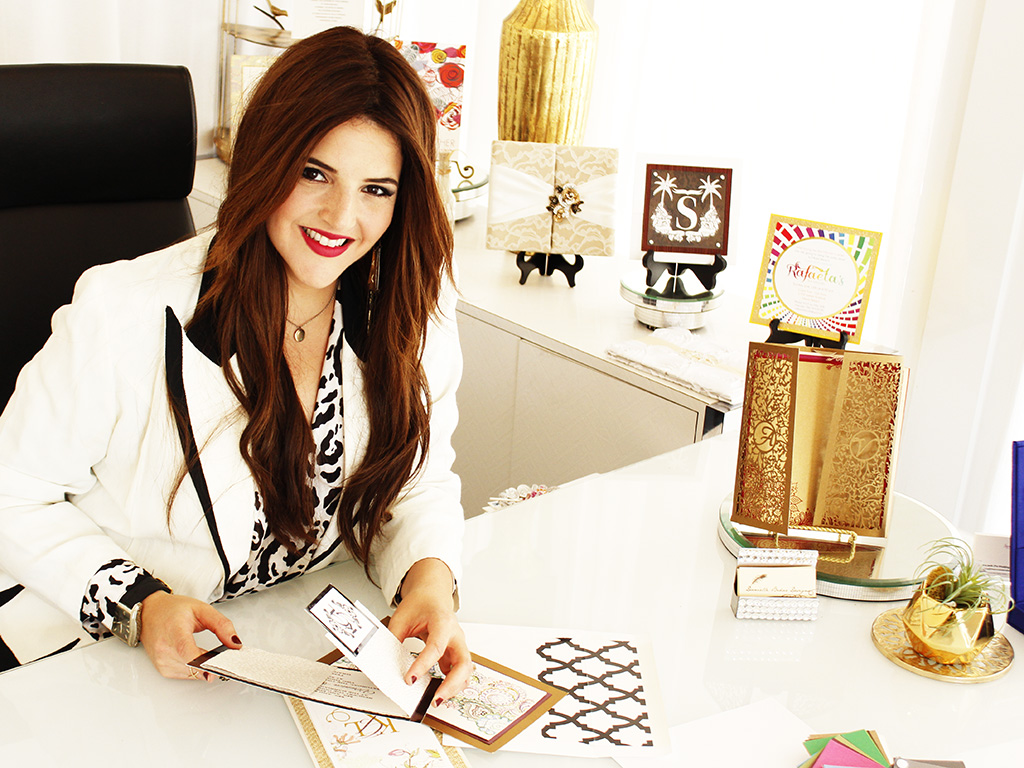 Graduating from the Art Institute with multiple design awards and named Fashion Designer of the Year from her graduating class, her ambitions only grew.  After spending a few years designing in the fashion industry, she started to soul search, studied in Israel, and soon after met her now husband, who also helps run the business. After returning, she got engaged and started to plan her own wedding. While searching for the perfect invitation for their 400 guest wedding, she had a vision of what she wanted and decided to design her own. And so it began. Soon after sending the invitations out, quite a few people had called to ask her who designed them, she quickly made up a company, bought the domain name, and decided this is what she truly enjoyed and what the world was missing, an innovative paper design company.
"Learning modern design technology enhanced my creativity as an artist"
Through all of her designs, you will find some sort of inspiration from the couture industry, while bringing in the perfect correlation of the event style and her uniqueness. She has a true passion for paper & printing, but mostly, meaningful & happy life events are what means the most to her.
"This is more then just designing… I feel blessed to work with people who are planning such important milestones in their life."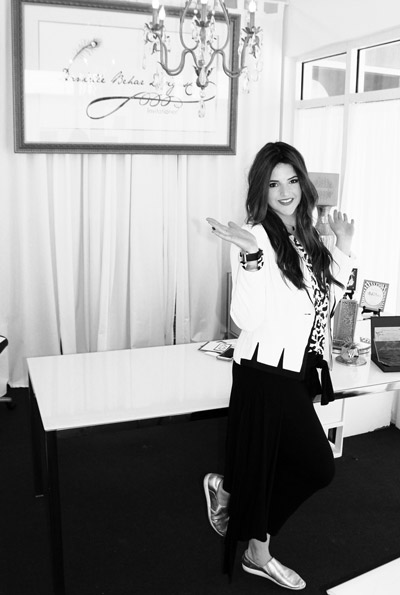 FUN FACTS ABOUT DANIELLE Danielle's true passion is giving back and helping those in need, has 3 children, lover of anything gold, black, & white, Family always comes first, vintage costume jewelry over diamonds, foodie, loves to cook, wants to visit India, can eat thai food all day every day, a perfectionist, wants a baby pig, dresses modestly, obsession with Swarovski crystals, mixing patterns is her forte, handy with tools, spiritual,  has arachnaphobia, loves country music, prefers foreign movies,reads self growth & psychology books only, red wine over white, loves colorful flowers