Located in beautiful South Florida, Danielle Behar Designs strives to create a unique and beautiful product to set your design elements apart from all the rest.  Catering to a vast array of all paper goods and Graphic Design including Wedding, Bar & Bat Mitzvah, Event, Social Stationery, Business Logos, Holiday Cards, and so much more. Danielle Behar works hand in hand with each client and adds her unique style while keeping to each theme and essence.
We pride ourselves in having the best team to fulfill all orders, each being the best in its class whether it be foil stamping, or laser cutting.
Danielle Behar is also very much a believer in giving back and has a true passion for helping those in need. Proudly, we donate 10% of our profits to different charities worldwide in hopes we can make a difference.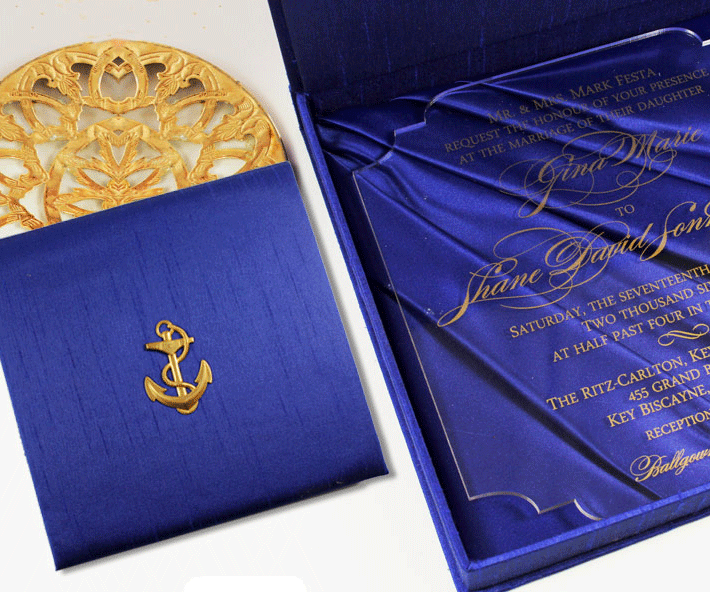 Services
The invitation is one of the most important facets of your event, it is the ultimate prelude of your event for your guests to envision whats to come!
While designing your product, we consider all aspects of the event. Theme, color scheme, personality type, usage & decor factors  are all essential for us in getting to know your style so we can create the perfect piece of work.
Prior to our initial meeting, we recommend emailing some photos of your favorite aspects of the event that will relay the look you want to achieve. This will help us when designing, anywhere from details as small as a font you love or a color your crazy about. Pinterest boards always welcome!
Guest seating cards or displays, Menus, Programs & Table numbers are just a few of the event necessities you will need for a detailed event to run smoothly.
We will help you create the best fit accompaniments to make make your table look and feel luxurious, while keeping the guests in the know of what's to come next!
Never fall in love with an idea. They're whores. If the one you're with isn't doing the job, there's always another.
From simple to complex, we can help design your monogram or logo cohesive to your event or business.
Artists, Calligraphers, and & Typesetters are available upon request.
"Your Monogram says SO much about your event design, choose wisely."
If your into monograms, It is important to keep in mind, this will be carried through your entire event. Whether you have it printed on your cocktail napkins or lit on your dance floor, it should be a well thought out piece.
We know your business logo is extremely important in representing your company and the first part of what people will remember you by, we take great pride in designing the perfect logo that will stay true to you and your company.
"Let us create your personal stationery representative of who you are. FUNKY? Let's do it"
Let us custom design your personal stationery using our extensive paper & font selection. Ready-made designs available upon request.
Multiple printing techniques are available such as thermography, foilstamping, letterpress, digital printing & embossing.
Work Process
Your initial design consultation will be with Danielle either through setting an appointment in our studio, over the phone, or email if that works best for you. We try to accommodate the best time of day for you.
Why Choose Us?
We're Creative
We know how to think outside the box, and design a product that will achieve the WOW factor. We are ALL about the WOWFACTOR.
We're Punctual
We are always on time, and promise to always update you on the status of your order.
We Have Magic
We truly do. People ask us all the time "How do you do it?" Magic of course! (and a lot of hard work, dedication, patience, resources and time)
We Love What We Do
We don't clock in at 9 and leave at 5. This is our life, everything that surrounds us is inspiration, and we are truly passionate about paper and everything that goes with it!
We're Responsible
We will take care of your order as if it was our baby, in fact, Danielle calls each of her invites her "babies", except they are LOUD in other kinds of ways.
We're Friendly
That we are! We love people, and people love us. We'll even give you event design advice if you ask, we love everything and anything design related.
What People Say ?
"We are so in love with them, they are perfect!"
Why we love what we do ?
First off… I can't even tell you the response on the wedding invitations!!!!  People are SCREAMING!!!!!!  LOL!  No really, our phones and emails are exploding!  We are overwhelmed with the response.  Everyone we handed them to ask" why are you giving me a present?"  And then when they opened it, they went nuts!  Even the out of state people are dying over them  I cannot not thank you enough… you truly are unbelievable.  The event planners were stunned…they said never ever have they seen anything like this.  So you and your staff need to know that you made our dreams come true…I never ever thought they'd be as beautiful gorgeous as they are. xox xox a million times!
We make dreams a reality !
All I can say is WOW!!!! Most beautiful invites I've ever seen!!!!! I haven't seen them in person but my parents were face timing me when they opened theirs. SOOOOOO beautiful ! She took them to her job to show them off hahaha. Thank you so much 🙂 you're amazing!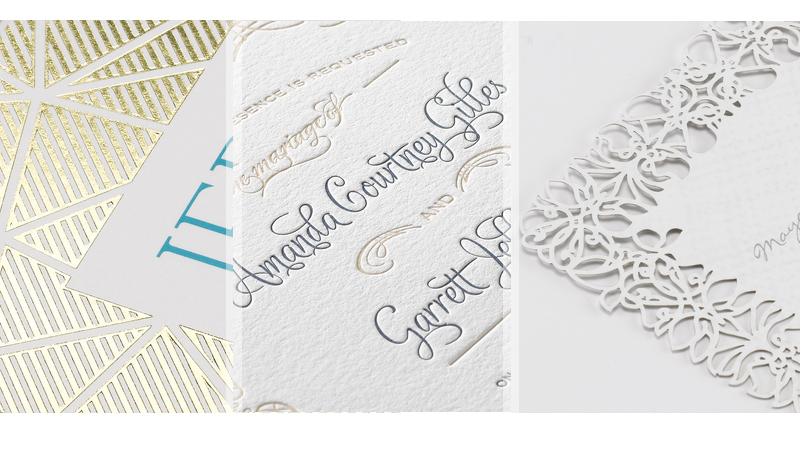 Ready-Made Invitations
Not interested in a custom design? Check out budget friendly ready-made designs here.
WE'RE CREATIVE
We think Out-of-the-Box
WE'RE PUNCTUAL
We always have your orders ready on time
WE HAVE MAGIC
You will love them, we promise.
FIND US
ADDRESS
6660 Stirling Rd. Hollywood, FL 33024
EMAIL
info@daniellebehardesigns.com